Goto
WascanaPark.com
For more pics, click on the pics below.

Nov. 2004


Jan. 2002


Sept. 2001


Interior

Cairn


Jan. 20, 2004


Originals (1967)
Wascana Arrival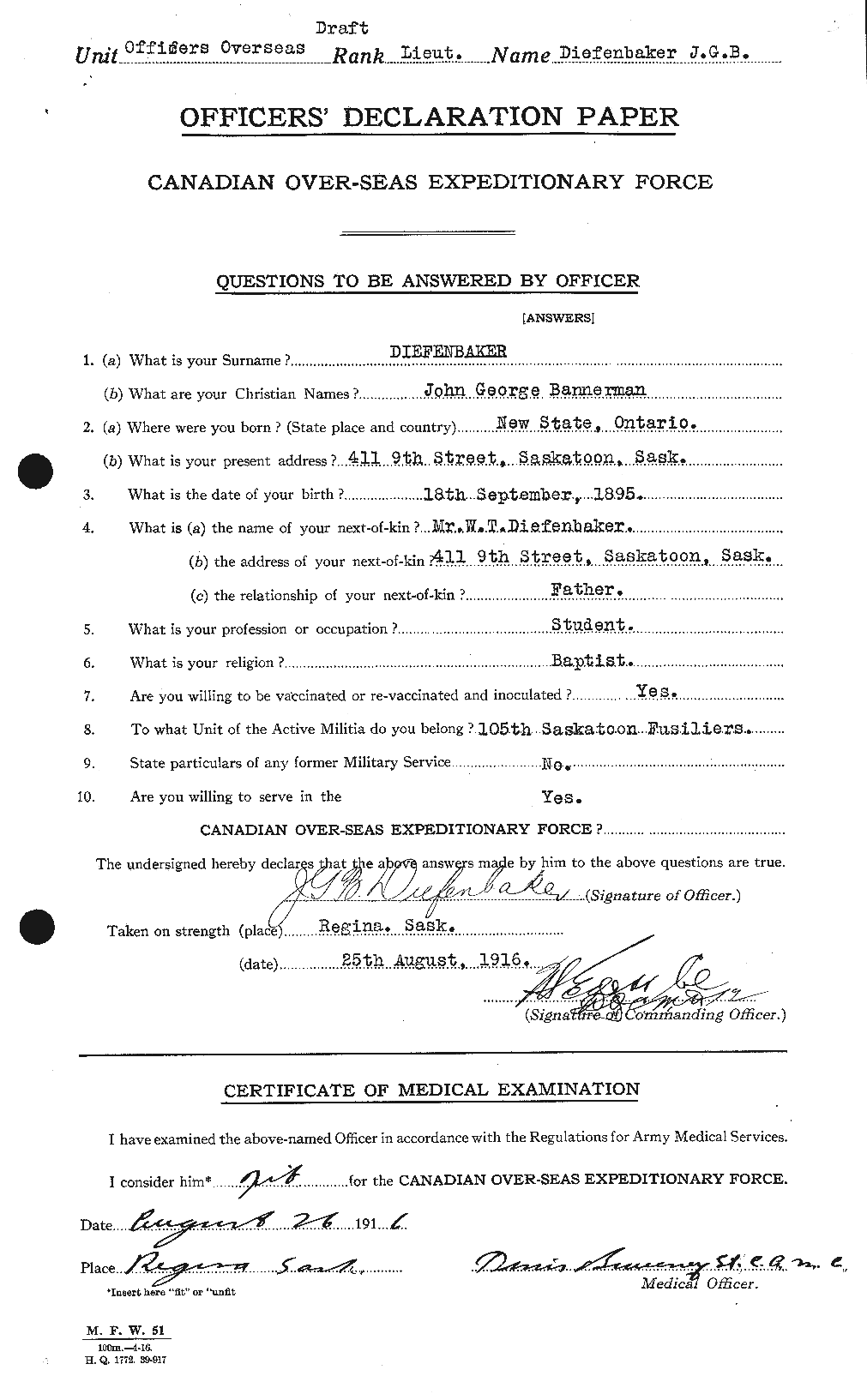 Officer Declaration
Paper (WW1)

Diefenbaker Homestead
(Texte français ici)
(Click on the picture to goto that page)
(Unless otherwise indicated, photos by Don of www.WascanaPark.com)
Located (1967-2004) on the south side of Wascana Lake
beside Old Broad Street.
Opened 1967. Shut down Labour Day 2001.
Diefenbaker Homestead moved to The Sukanen Ship and Pioneer Village Museum, November 28, 2004
Uncle Ed's Cabin, moved on December 08, 2004
"The boyhood home of the late Right Honourable John G. Diefenbaker, P.C., Q.C. , was moved from Borden, Saskatchewan in 1967.
The house was restored with the advice of the former Prime Minister and his younger brother, the late Mr. Elmer Diefenbaker. It was dedicated as an historical site on August 31 of the same year.
The three rooms contain items given by the Diefenbaker family, and many donated by other pioneer families from Saskatchewan.
The smaller home of an uncle, Mr. Ed Diefenbaker, was originally located near the Diefenbaker home..."

(Wascana Centre Authority Pamphlet)
---
Quick Facts
1895: September 18: Born in Neustadt, Ontario
1903: Family moved to Tierengrund School, near Fort Carlton, N.W.T.(Saskatchewan)
1905: Family moved to Hague, Saskatchewan
1906: Family moved to homestead near Borden, Saskatchewan
Helped his father build the homestead
1912: Entered University of Saskatchewan
1916: Volunteered for Firtst World War overseas service, Canadian Army
Six week officer training in Manitoba (See Declaration Paper)
Fall: Training camp in England
1917: Invalided home. Removed from active service
1919: Graduated from the University of Saskatchewan, Law
1919: July 1, opened Law Office in Wakaw, Saskatchewan
1920: Elected Wakaw Alderman
1924: Moved practice to Prince ALbert
1929: Married first wife, Edna Mae Brower
1936: October 29, became leader of the Saskatchewan Conservative Party
1940: March 26, elected to Parliament as MP for Lake Centre
won every following election until his death
1951: Wife Edna died in Saskatoon, leukemia
1953: August 10, elected MP for Prince Albert
1953: December 08, married second wife, Olive Freeman Palmer
1956: December 14, elected leader of the federal Progressive Conservative Party
1957-1963: Prime Minister
1967: The original "Homestead" and Uncle Ed's home were moved from
Borden to Wascana Centre, Regina
(Restored/Rebuilt)
Declared an Historical Site on August 31st
1967: Lake Diefenbaker named
1967: September 9, defeated by Robert Stanfield for party leadership
1976: wife Olive died in Ottawa
1979: May 22nd, elected for the thirteenth consecutive time to Parliament
1979: August 16th, died in Ottawa
August 22 buried near the Diefenbaker Centre in Saskatoon, Saskatchewan
2001: Labour Day, final open day for the Diefenbaker Homestead
2002: Winter, Wascana Centre Authority decides not to reopen the Homestead
2004: November/December, the Homestead and Uncle Ed's home moved to
the Sukanen Museum, south of Moose Jaw